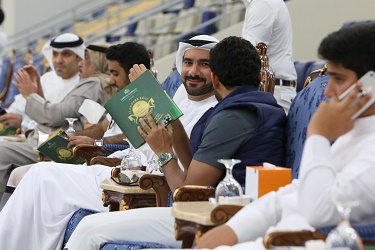 24. Jan 2018
After the unique start of the Flanders Embryo Auction at the Sharjah Equestrian & Racing Club last year, embryos with the best jumping genes in the world will be auctioned again on Friday 9 February. Among the twenty embryos is a Casall out of the famous Olympic showjumping mare Valentina van 't Heike ridden by Jos Lansink.
The Belgians Luk Van Puymbroeck and Gerald Lenaerts pre-selected almost forty embryos and presented the list in the United Arab Emirates. "There they have made a selection themselves which embryos they find the most interesting for themselves and their customers. And we can fully agree with their choice. They really know a lot about the pedigrees and the horses that perform in the sport ", says Luk Van Puymbroeck.
The foals that were born last year are almost all still in Belgium, where they receive professional care and can grow up under optimal circumstances. "I already welcomed a few Arab owners last summer," says Van Puymbroeck.
Unique breeding material
The Sharjah Equestrian & Racing Club, near Dubai, wants to offer its members the opportunity to buy unique breeding material from Belgium to play an important role in professional show jumping in the future. The need for young horses is increasing, says Mr. Sultan Mohammed Khalifa Al Yahya'ie who is in charge of the club.
"The really good horses are not for sale and if they are, they are extremely expensive. The riders increasingly want young horses that they can train and develop themselves. In that view, the embryo auction fits in well with this. They do have to grow up in Europe because they do not grow enough here due to lack of grass containing enough vitamins an minerals, but later they can just as well be trained here. The auction last year was very successful. "
Impressive collection
The new collection is also impressive with embryos who are closely related to top showjumping horses such as Big Star, Arko III, Itot du Chateau, Quickly de Kreisker and Coriana van Klapscheut. Popular will also be the Untouchable x Randel Z, bred out of the same dam as Gunder (by Thunder van de Zuuthoeve), LGCT final winner in Doha 2017 with Bassem Hassan Mohammed from Qatar.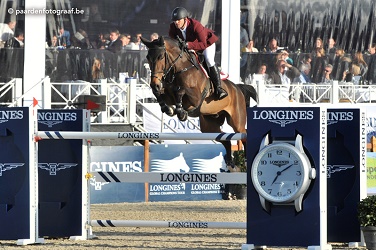 The embryo auction is open to everyone. It is possible to join bidding by telephone. Clipmyhorse.tv broadcasts the auction live from Sharjah, interspersed with video footage of the sire and / or dam or close relatives of the embryos.
www.flandersfoalauction.be